Boomers Secure Third Consecutive Playoff Slot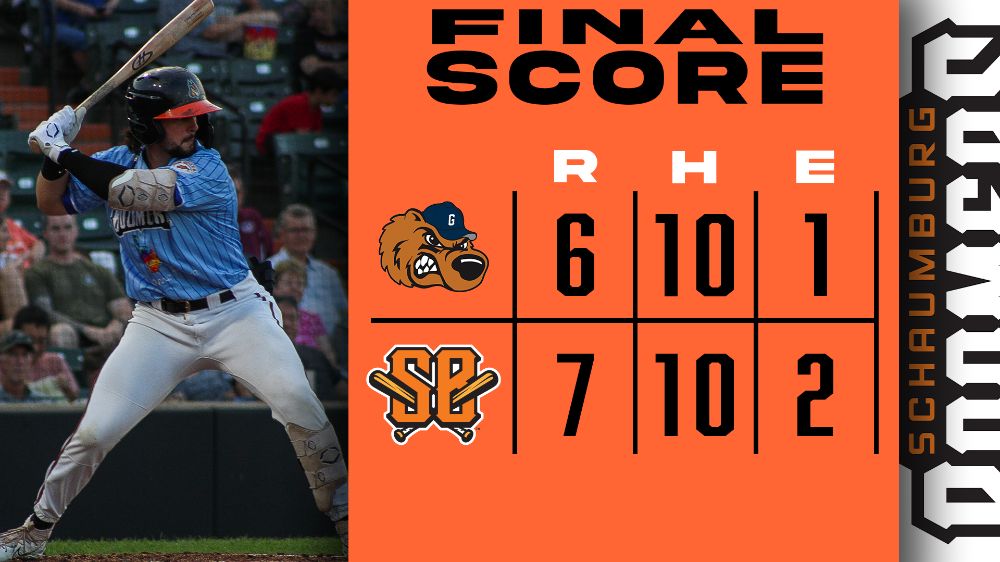 SCHAUMBURG, Ill. — The Schaumburg Boomers secured a third consecutive trip to the playoffs for the first time in franchise history by winning a back-and-forth 7-6 contest against the Gateway Grizzlies on Friday night at Wintrust Field.
Gateway struck first in the big series, scoring a run with two outs in the top of the first The Boomers came back in the bottom of the inning to tie the game on an RBI single from Chase Dawson. Travis Holt, Gaige Howard and Dawson all posted RBI singles with two outs in the second to put the Boomers ahead 4-1 against the ace of the Gateway staff, Collin Sullivan. Gateway immediately answered with two in the top of the third to claw within 4-3.
The Grizzlies scored three runs in the top of the sixth to lead 6-4 but the Boomers struck for a pair in the bottom half to tie the game. Alec Craig drove home the first run and the second came in on an error. Kyle Fitzgerald homered with two outs in the bottom of the seventh to put the Boomers ahead.
Daiveyon Whittle earned the win in relief, working two innings. Kristian Scott slammed the door for his second save of the week. Both teams finished with seven hits. Dawson and Fitzgerald posted two each. Dawson equaled the single season team record for hits. The victory brought the Boomers within two games of Gateway in the race for the West Division title.
The Boomers (51-36) continue the huge late season series on Saturday night at 6:00pm with a Coop Squish Plush Giveaway & Postgame Fireworks. The first 1,000 fans receive a Coop the Boomer Squish Plush thanks to Ascension Health! Don't miss out on your chance to catch the Boomers in the playoff race. Visit boomersbaseball.com or call 847-461-3695 to secure your tickets.