Boomers Edge Gateway to Take Series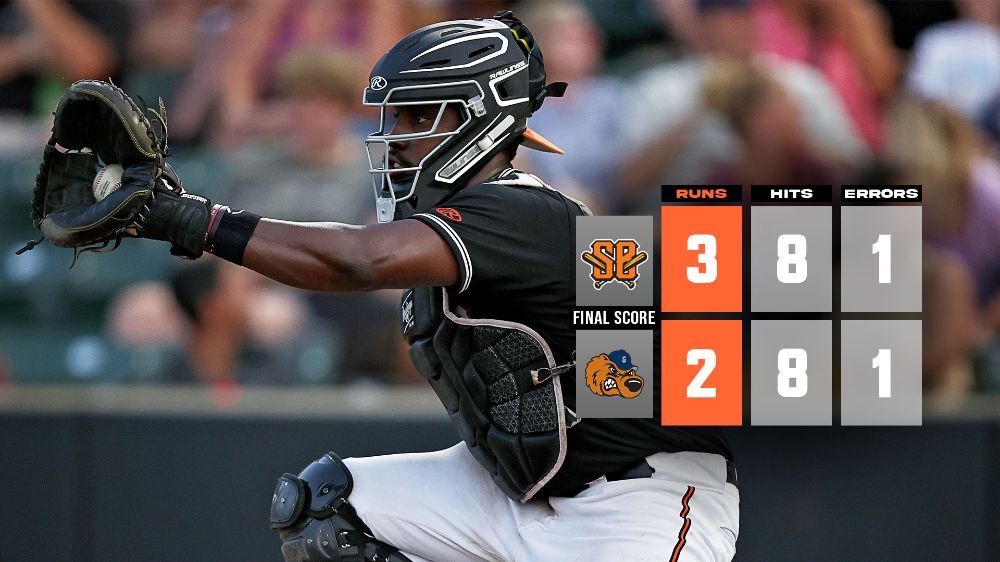 SCHAUMBURG, Ill. — The Schaumburg Boomers built an early lead and did not relinquish the advantage in scoring a 3-2 victory over the Gateway Grizzlies on Sunday afternoon at Wintrust Field to take two-of-three in the key series and pull within two games of first headed into the final week of the season.
The Boomers scored in the first inning for the third time in the series and fifth time on the homestand, plating a pair of runs to open a 2-0 advantage. Chase Dawson led off the game with a single and moved to third when Travis Holt followed with a single of his own. Dawson scored the opening run of the afternoon on a wild pitch and Holt came across on a two-out RBI single from Alec Craig. The lead reached 3-0 in the third. Kokko Figueiredo led off the inning with a single and scored on a sacrifice fly from Blake Grant-Parks.
Gateway logged single runs in the fifth and seventh to pull within 3-2 but could get no closer as the Schaumburg bullpen retired all six batters in the eighth and ninth to grab the win and the series. Aaron Glickstein made his return to the rotation and earned the win, throwing seven innings and allowing just runs while striking out five. Dylan Stutsman tossed the eighth and Kristian Scott made the most of his 100th career appearance to tally his third save of the homestand. Eight different individuals tallied hits in the win.
The Boomers (52-37), having already secured a playoff slot for the third consecutive year, will be off on Monday before hitting the road for the final time in the regular season on Tuesday with a visit to Florence. The team is back at home for Labor Day weekend to conclude the regular season slate. Don't miss out on your chance to catch the Boomers before the year comes to a close next weekend. Visit boomersbaseball.com or call 847-461-3695 to secure your tickets.