Seventh Inning Costs Boomers in Regular Season Finale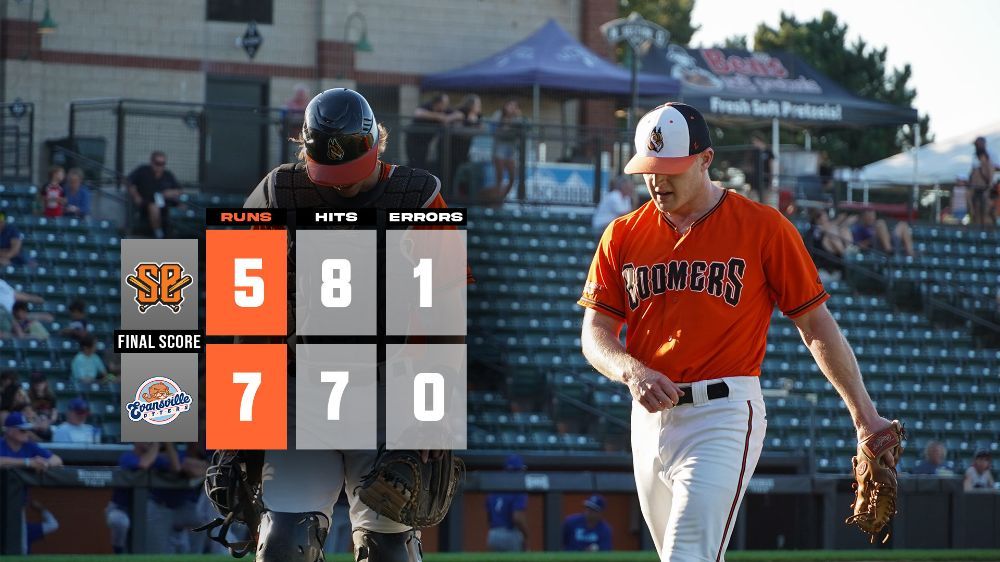 SCHAUMBURG, Ill. — The Schaumburg Boomers ended the regular season with a 7-5 loss at Wintrust Field to the team they will meet on Tuesday in the West Division Wild Card Game, the Evansville Otters.
Evansville scored six runs in the top of seventh to erase a 5-1 deficit and win the finale on a day where records were set by the Boomers. Chase Dawson became the first player in team history to steal 50 bases with a third inning swipe and Gaige Howard set the single season record for doubles by logging his 27th of the year in the bottom of the fifth to drive home two.
Noah Myers opened the scoring in the first for Evansville but the Boomers came back with two in the bottom of the inning with Zach Huffins delivering a two-out RBI single. Howard drove home the two runs in the fifth and Alec Craig knocked home the final run in the sixth with an RBI single.
Jackson Hickert started and worked into the seventh but ended up with a no-decision after allowing five runs. Evansville used seven pitchers in the contest. Schaumburg totaled eight hits, two of which came from Will Prater. Travis Holt singled in the fifth to end the year with a 14-game hitting streak while Kyle Fitzgerald walked to reach base in a 12th straight.
The Boomers (54-40) have secured a playoff slot for the third consecutive year and will host Evansville on Tuesday night at 6:30pm in the West Division Wild Card Game. Evansville finished 6-3 against the Boomers this year. RHP Luis Perez (7-5, 4.71) is scheduled to start the wild card game against RHP Tim Holdgrafer (9-5, 2.65). Tickets are on sale now for the contest. Visit boomersbaseball.com or call 847-461-3695 to secure your tickets.