Record Season Ends in Nail-Biter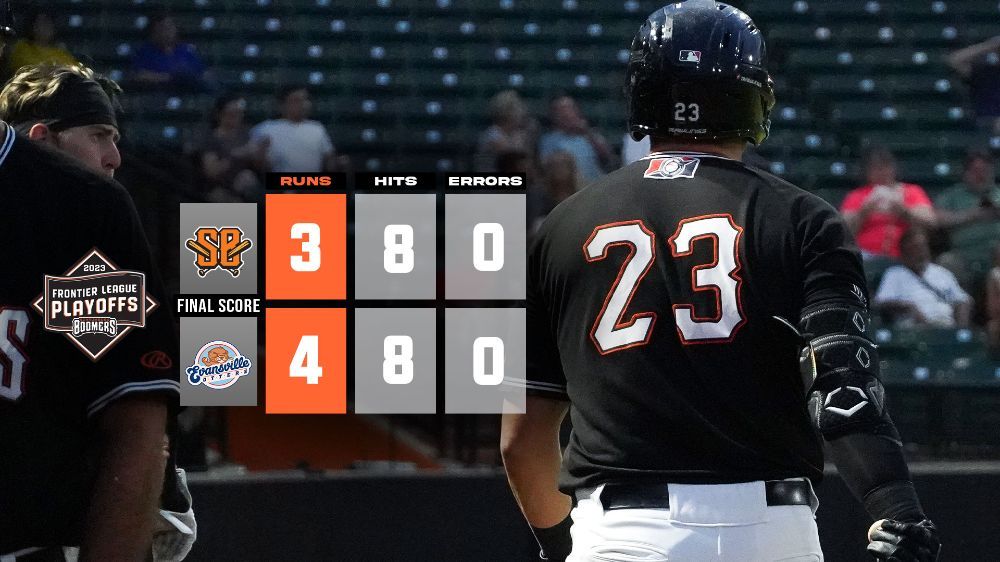 SCHAUMBURG, Ill. — A record setting 2023 season for the Schaumburg Boomers came to an end in the West Division Wild Card Game with a 4-3 defeat at the hands of the Evansville Otters.
Evansville scored twice in the top of the eighth to turn around a 3-2 deficit and grab the win, riding their bullpen. The bullpen worked five shutout innings and allowed just one hit.
The visitors opened a 1-0 lead in the bottom of the first inning against Schaumburg starter Luis Perez, who gave the Boomers all they could have asked and more in seven innings. Jeffrey Baez doubled with tow outs to open the scoring. Brett Milazzo parked a two-run homer over the wall in right with two outs in the second to hand Schaumburg a 2-1 lead. Evansville tied the game on a broken bat single from Gary Mattis with two outs in the fourth.
Gaige Howard walked to open the bottom of the fifth and scored on a double from Blake Berry. Berry was left at third and the Evansville bullpen took over from there. Baez tied the game with an infield single in the eighth and Mattis knocked in the winning run with a sacrifice fly.
Perez threw seven innings and had stretches of eight straight retired and nine straight retired. The second-year member of the Boomers who started game one of the 2022 Divisional Series and Championship Series allowed just two runs on five hits with two walks and six strikeouts. Both teams totaled eight hits. Berry, Milazzo and Blake Grant-Parks all finished with two hits.
The Boomers made the playoffs for a third consecutive season for the first time in franchise history after winning 54 games during the regular season. Details on the 2024 season will be coming soon. Visit boomersbaseball.com for all the information.