Boomers Add July 2 Drive-In Fireworks Show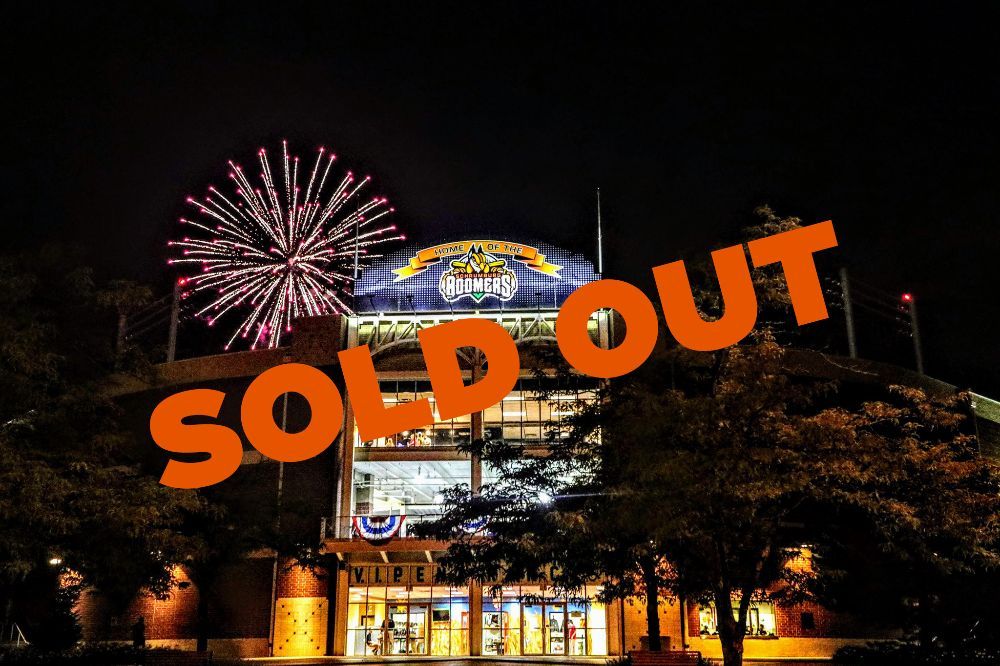 SCHAUMBURG, IL – The Schaumburg Boomers are excited to announce and additional date for Drive-In Fireworks, presented by Wintrust Community Banks. The July 3 and July 4 Shows sold out, so we are adding an additional show on July 2. The fireworks display will begin at 9:30pm and the West Parking lot will open at 7:30pm. These events will follow all local and state safety and social distancing guidelines.
There are three different ticket options for this event. All tickets must be purchased in advanced and printed off at home. Tickets will not be made available for purchase at Boomers Stadium.
SOLD OUT! Parking Lot Drive-In Ticket— West Lot Only - $20 plus tax (per car)
Cars will be parked social distance style in the West Parking Lot. Enjoy the fireworks display from the comfort of your own car. Music/announcements will be transmitted via radio frequency. Portable restrooms will be made available. Tickets for the Drive-in do not have access to the stadium and must follow social distancing rules.
SOLD OUT! In-Stadium Dining Table Reservation—$120 (Six person maximum)
Enjoy all-you-can-eat hot dogs, hamburgers, fries, popcorn, and Pepsi products/bottled water at one of our picnic tables along the concourse. Tables will be spaced out to follow social distance guidelines. Includes one VIP Lot parking pass. Max of 6 people per table. Purchase a dining table here
SOLD OUT! In-Stadium Luxury Suite—$400 (10 person maximum)
Enjoy an all-you-can-eat-meal from inside the stadium in one of our luxury suites. Includes two VIP Lot parking passes. Max of 10 people in the suite.
Meal includes: Hot Dogs, Hamburgers, Chicken Tenders, Potato Salad, Popcorn, Cookies, Brownies, Pepsi products, and Bottled Water
Tickets are on sale now for Schaumburg residents and will go on sale to the general public, tomorrow, June 23 at 10am. Parking passes and tables reservations can be booked at www.boomersbaseball.com.
West Parking Lot Rules and Restrictions include but are not limited to:
Parking permit must be purchased in advance, be pre-printed and displayed in window upon arrival.
Cars to be parked every-other spaces to ensure social distancing. Spaces will be parked in order of arrival.
Guests are expected to maintain social distancing with other guests.
No grilling, cooking, or similar food preparation is permitted in the parking lot.
On-site Food & Beverage sales will be available.
Stay up to date will all things Boomers baseball by following us on social media or by visiting www.boomersbaseball.com.