Boomers Sweep Lake Erie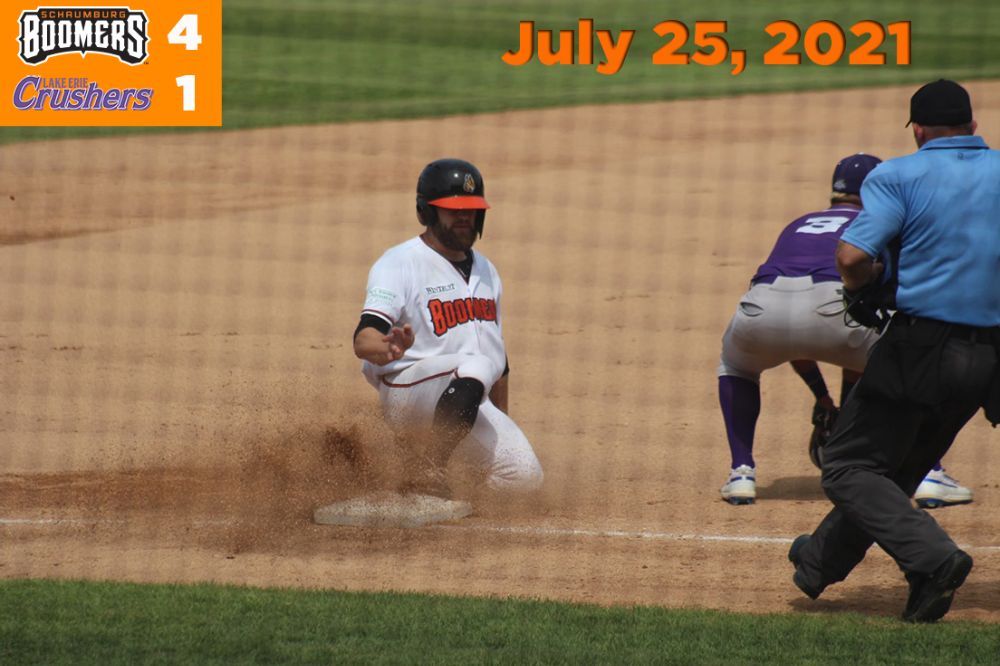 SCHAUMBURG, IL — The Schaumburg Boomers punctuated a 5-1 homestand with a 4-1 victory over the Lake Erie Crushers on Sunday afternoon to sweep the series and extend their division lead to 5.5 games.
The Boomers did not log a hit until a Nick Oddo single in the bottom of the fifth. The hit followed Clint Hardy reaching base after being hit by a pitch. Alec Craig reached on an error to drive home the first run of the game and Chase Dawson dropped a single into right to make the score 2-0 in the inning. Lake Erie answered with a single run in the sixth. Dawson stretched the advantage to 3-1 with a sacrifice fly to score Hardy in the seventh and Matt Bottcher was able to score the final run on a throwing error in the eighth.
Andrew Dean worked 5.2 innings to grab the win, allowing one run on five hits with two walks and four strikeouts. Isaiah Rivera recorded a strikeout to leave the tying runs on base in the sixth and Jake Joyce tallied back-to-back strikeouts to leave the tying runs in scoring position in the eighth. Thomas Nicoll notched a perfect ninth to tally his first professional save. Angelo Gumbs and Oddo both tallied a pair of hits while Dawson drove home two and Hardy reached base three times in the 30th win of the season for the Boomers.
The Boomers (30-23) will have consecutive days off before heading to Southern Illinois to begin a three-game series with a doubleheader on Wednesday night. The team will be on the road for the next nine games before returning home on August 6. Visit boomersbaseball.com for tickets and information or call 847-461-3695.