Boomers Re-Sign Snyder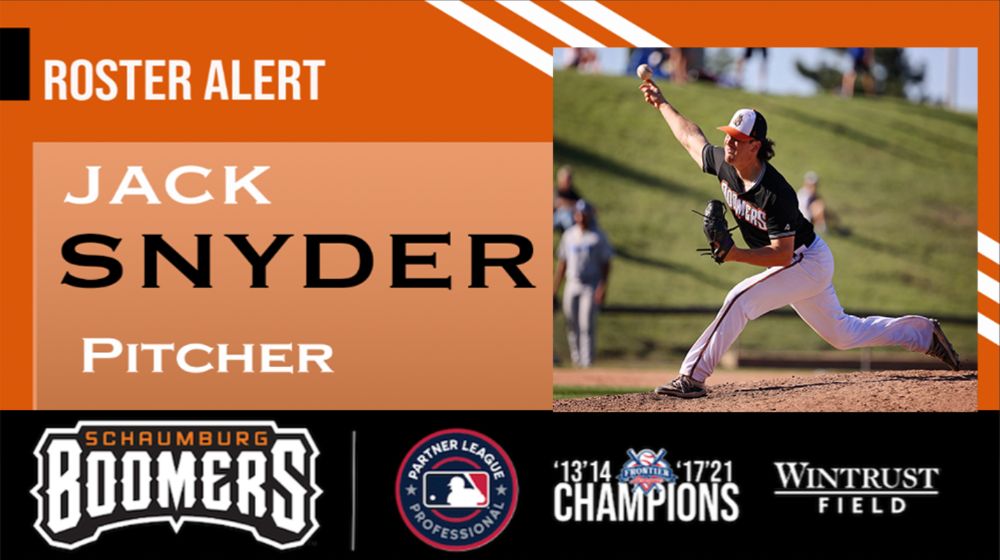 Schaumburg, IL - The Schaumburg Boomers have re-signed reliever Jack Snyder. The reliever will be back for his second season with the Boomers.
Snyder was signed mid-season and appeared in 14 games and innings (21IP). In those 21 innings pitched, Snyder struck out 30 batters with an ERA of 2.14 all in relief. Snyder joins recent Boomers re-signed relievers Jake Joyce and Thomas Nicoll in Jamie Bennett's bullpen for 2022.
"We are very excited to have Jack back with us for 2022. He has a young electric arm and the right mentality for the back end of the pen. He had a very successful rookie season, and I look forward to watching him improve and have a long career," Said Boomers Manager Jamie Bennett.
Snyder attended Western Carolina University, located in Cullowhee, North Carolina. He played three seasons for the Catamounts baseball team, ending his college career playing in 53 games, recording an ERA of 4.96 to go along with 70 strikeouts in 94.1 innings pitched. Snyder went on to play just five games for the Danville Otterbots of the Appalachian League, where he had a 3.38 ERA with 16 strikeouts in just 10.2 innings pitched before signing with the Boomers.
The Boomers return home to Wintrust Field in the spring looking to defend their 2021 Frontier League Championship.
Season ticket packages and group hospitality offerings for the 2022 season can be reserved by calling (847) 461-3695 or emailing [email protected]