Boomers Re-Sign Schlotman for 2023 Season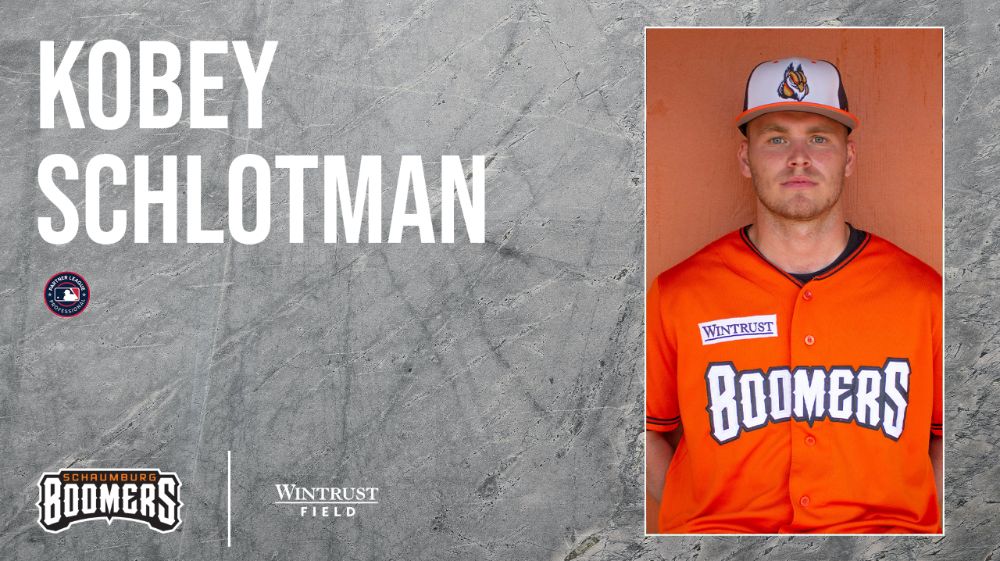 Schaumburg, IL- The Schaumburg Boomers have re-signed starting pitcher Kobey Schlotman. Schlotman was a key member of the 2022 pitching rotation upon his arrival in July and will be back for his second season with the Boomers.
Schlotman was signed on July 16th during the 2022 season and started 8 games and pitched to a 4-3 record with 48 strikeouts. Schlotman finished with an ERA of 4.38 over 37 innings. Kobey earned the Frontier League Pitcher of the week in August when he tossed 12.1 innings without allowing a run on the week, earning the win in the first two shutouts of the season for the Boomers. Schlotman allowed only three hits while striking out 19 in his two appearances.
"We are very excited to have Kobey back with us. He showed a lot of potential in his first year as a pro and continued to improve. He is an outstanding competitor and I look forward to seeing him back on the mound for us", said Manager Jamie Bennett.
Schlotman began his career briefly with Sioux City Explorers before joining the Boomers in July. Kobey graduated from Mount Mercy University in Cedar Rapids, IA. The Coralville native posted a 9-1 record with a 1.64 ERA with the Mount Mercy Mustangs in 2022. He compiled 4 complete games with over 70 innings pitched and 105 strikeouts.
Ticket Packages and Group Outings are available for the 2023 season, which can be reserved by calling (847)461-3695 or emailing [email protected]