Jake Joyce Signs Extension with Boomers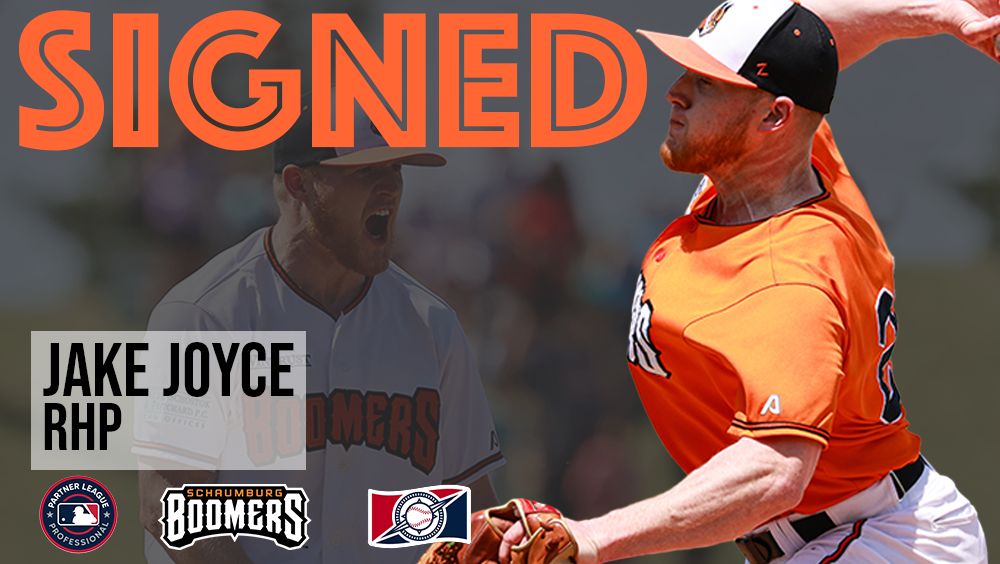 Manager Jamie Bennett and the Schaumburg Boomers have re-signed RHP Jake Joyce for the 2023 Season. The upcoming season will be Jake's 7th in Schaumburg. During his time with the Boomers, Jake has been a staple in the back end of the bullpen.
Joyce returns to mound in 2023 after another impressive season in Schaumburg. Jake appeared in 37 games, posting a 4-1 record with a 2.57 ERA over 42 innings. Jake accounted for 5 saves and struck out 55 batters while doing so. Joyce was the primary set-up man for Darrell Thompson, who was acquired by the Milwaukee Brewers this offseason.
Joyce, originally from Collinsville, VA, first came to Schaumburg for the 2015 season and was an immediate success in the bullpen. Five out the the six seasons in Schaumburg, Joyce has posted an ERA sub-2.70, and posting over 50 strikeouts each season. Over his career, Jake has 40 saves and 342 strikeouts. Jake capped off his most dominant season in 2017 with 16 saves and 65 strikeouts with one being the final out of the 2017 Frontier League Championship Series.
"Can't say enough good things about Jake Joyce. Aside from stepping in to helping us on the coaching staff...Joyce is still a major part of the back end of our bullpen. His competitiveness combined with leadership would make any club better. He is the ultimate teammate" said Manager Jaime Bennett.
Ticket Packages and Group Outings are available for the 2023 season, which can be reserved by calling (847)461-3695 or emailing [email protected]