Milazzo Returns to Schaumburg for 2023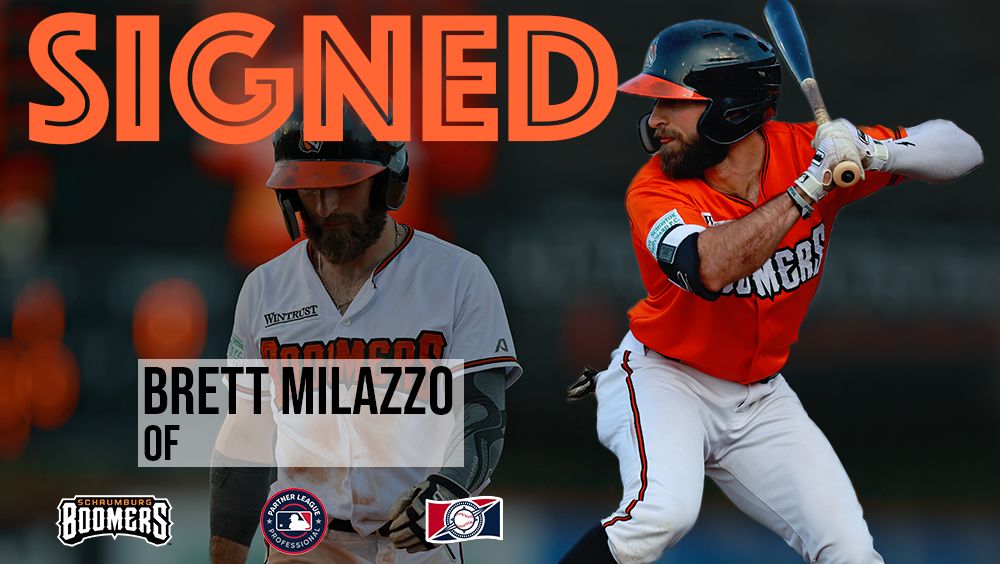 Arlington Heights, IL native Brett Milazzo returns to Schaumburg as Manager Jamie Bennett adds another veteran piece to the roster for 2023. Brett is back for his 3rd season in Schaumburg.
Milazzo returns to the Wintrust Field outfield after another productive year for the Boomers. In 2022, Milazzo hit for an average of .292 with 36 RBI's. Along with his solid work at the plate, Brett used his speed on the base paths, swiping 20 bases in 24 attempts and patrolled center field at Wintrust Field making a number of great plays. "Something that you won't see show up in the box score, is the leadership that Brett displays in the clubhouse and in the dugout, bringing the energy every day throughout the season" said Peter Long, Director of Baseball Operations.
Over his two seasons in Schaumburg, Milazzo has hit for an average of .274 with 50 RBI's. Brett has also hit 6 triples and stolen 40 bases during this time frame as well. Before Brett arrived in Schaumburg, he had spent his collegiate years at UNC Ashville and Minnesota-Duluth. Brett averaged .329 with 46 runs batted in and 35 stolen bases.
Manager Jamie Bennett has this to say about Brett Milazzo. "I'm excited to have Brett back with us. He is a dynamic player on offense and defense with difference making speed. He is a great teammate and the kind of guy every manager likes to have in the clubhouse."
Ticket Packages and Group Outings are available for the 2023 season, which can be reserved by calling (847)461-3695 or emailing [email protected]