Bennett Brings Back Berry; Signs Kaminer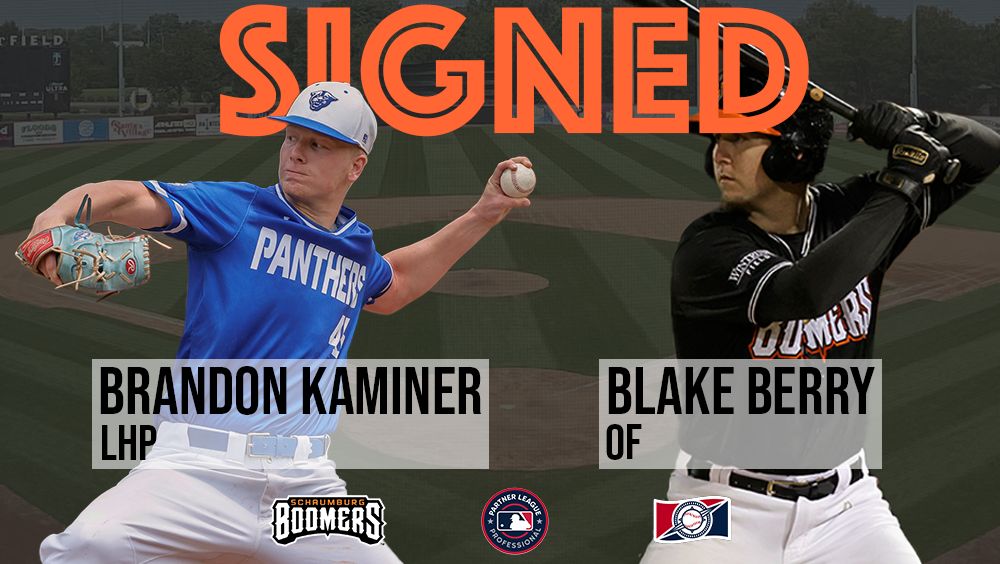 Manager Jamie Bennett and the Schaumburg Boomers have re-signed OF Blake Berry and signed LHP Brandon Kaminer for the 2023 season. Blake Berry joined the team during the middle of the season as the Boomers made their push for the playoffs. Brandon joins the team looking to add more depth to the rotation.
Blake Berry returns for his second season with the Boomers after joining the team before they made their initial trip to Canada during the push for the playoffs. Berry appeared in 39 games for the Boomers posting an average of .282 with 3 home runs and 19 runs batting in. Along with those stats, Blake hit 11 doubles and stole two bases. Before he arrived in Schaumburg, Blake had stops with the Lake Country DockHounds of the American Association and Quebec Capitales. Blake, a native of Petaluma, CA, spent his collegiate years at San Jose State University and Bellevue University.
Brandon Kaminer joins the team after pitching for the Georgia State Panthers. During the 2022 season, Kaminer went 1-1 with a 3.74 ERA. Over the 43 innings he pitched, Brandon struck out 42 batters while only giving up 1 homerun on the year. Brandon spent only 1 season at Georgia State, with stops at Wallace Community College and Louisiana State University. Kaminer went 3-1 during the shortened 2020 season. During that year, he had 2.84 ERA while only walking 5 batters. Last summer, the Coral Springs, FL native, pitched for the Williamsport Crosscutters on the MLB Draft League. He was teammates with newly signed Boomers; Travis Holt and EJ Taylor. During his time with the Crosscutters, Brandon went 1-2 with a 3.75 ERA over 24 innings.
Ticket Packages and Group Outings are available for the 2023 season, which can be reserved by calling (847)461-3695 or emailing [email protected]