Familiar Faces Return to 2023 Coaching Staff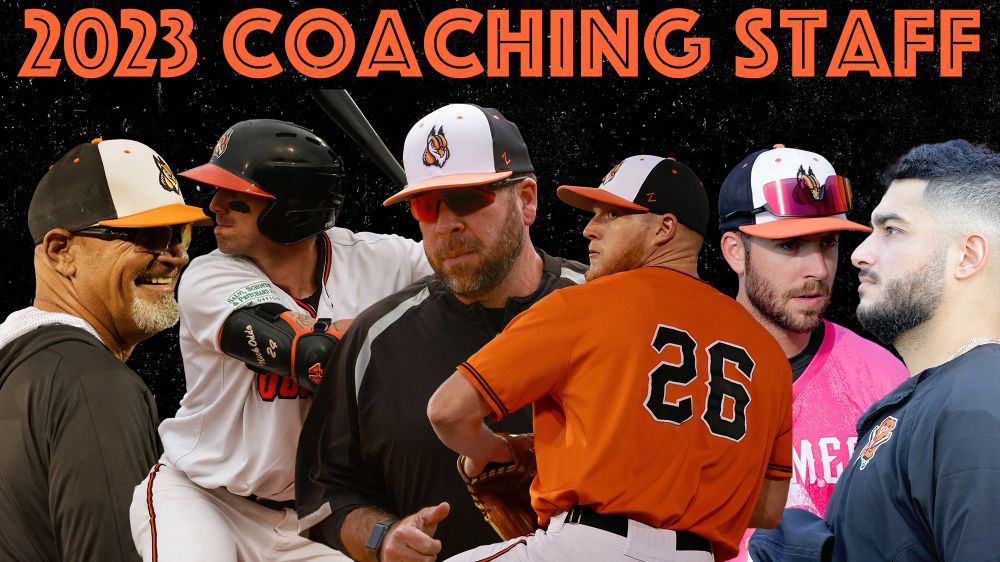 It is with great pleasure that the Schaumburg Boomers announce the coaching staff for the 2023 season.
Manager Jamie Bennett returns for his 11th season at the helm. The lone manager in franchise history has won four titles and guided the Boomers to the 2022 Frontier League Championship Series after winning the title in 2021. The Boomers have been in the playoffs in five of the 10 seasons with Bennett at the helm. With over 500 career victories, Bennett ranks seventh in league history.
Bill Fratto has been on the staff of Jamie Bennett for all but one year and will return for his 10th season in 2023 as an assistant coach and first base coach. The head coach at Oakton Community College, Fratto has built the Owls into one of the best programs in the country and always helps to fire up the crowd at Wintrust Field.
The 2023 coaching staff will feature just one new face, but it is a recognizable one. Nick Oddo joins Bennett's staff as the hitting coach for 2023. Oddo was a catcher for the Boomers from 2017-2022 and was a member of two championship teams and three playoff squads during his five seasons. The left-handed hitter is the team's career leader in games played and ranks among the franchise's all-time leaders in several categories.
"I am very pleased to have Nick as our hitting coach. Nick has done a tremendous amount for this organization over the years and I am anxious to see him continue to do so in this role. His work ethic and commitment to this team has been a very special part of so many successful seasons" said Manager Jamie Bennett
Jake Joyce and Dylan Stutsman both return to the staff for a second season in a dual role of player and coach. The tandem shared pitching coach duties last year and helped the Boomers post an ERA of 4.34. The team set a league and team record by striking out 921 batters in 837 innings while allowing just 826 hits along with the third fewest walks. Joyce will serve as the pitching coach in 2023 while Stutsman holds the title of bullpen coach.

Jamie Bennett also added this about his pitching staff. "With Jake and Dylan's also continuing to lead our pitching staff I am very excited to see this group work together. Jake and Dylan did an outstanding job last season as we had one of our more successful years as a pitching staff. Combined these 3 guys have 15 years of experience in this league and I can say enough about what they mean to our organizations and how valuable that can be for us."
Stutsman will be making his return to the field after missing two seasons due to injury. The righty last pitched in 2019, appearing in 44 games. Joyce holds nearly every record as a relief pitcher as he continues his second stint with the team. Joyce is the longest tenured member of the franchise as he enters his seventh season with the team having appeared in over 200 contests.
Tony Medina will return to the staff in a new role, taking on the role of Data Analyst after serving as the hitting coach in 2022. The Boomers set a franchise record with a .370 on-base percentage in 2022 and also set single season marks for slugging percentage (.422), homers (95) and hit by pitch (100) at the plate.
Ticket Packages and Group Outings are available for the 2023 season, which can be reserved by calling (847)461-3695 or emailing [email protected]