Boomers Open Final Regular Season Series with Defeat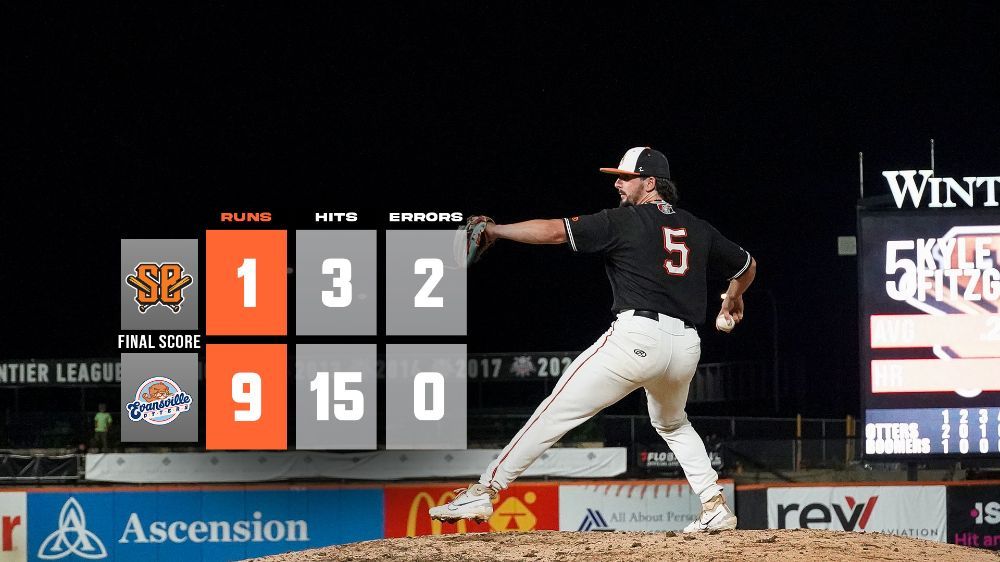 SCHAUMBURG, Ill. — The Schaumburg Boomers opened the final series of the regular season by suffering a 9-1 loss at Wintrust Field to the team they will meet in the West Division Wild Card Game on Tuesday night at home, the Evansville Otters.
Evansville jumped ahead with two runs in the top of the first inning. The Boomers responded in the bottom of the inning when Alec Craig led off with a homer, his second, and the second leadoff homer of the season for Schaumburg. Evansville went on to score in four different innings and finish with 15 hits to pull away for the series opening victory and a fifth straight against the Boomers.
Juan Pichardo started and suffered the loss, working 4.2 innings. Cristian Lopez worked 2.1 innings while Aaron Glickstein and Kyle Fitzgerald both recorded scoreless frames. Schaumburg finished with three hits in the game. Travis Holt extended his hitting streak to 13 games with a double in the fourth.
The Boomers (53-40) have secured a playoff slot for the third consecutive year and will host Evansville on Tuesday night in the West Division Wild Card Game. The final series of the year will continue at Wintrust Field on Saturday night at 6:00pm on Fan Appreciation Night. There will be giveaways throughout the game and following the contest will be the Fireworks Supershow! RHP Jackson Hickert (5-4, 4.81) is the scheduled starter for the Boomers against RHP Justin Watland (7-7, 7.01). Don't miss out on your chance to catch the Boomers before the year ends. Visit boomersbaseball.com or call 847-461-3695 to secure your tickets.