Early Blast Propels Boomers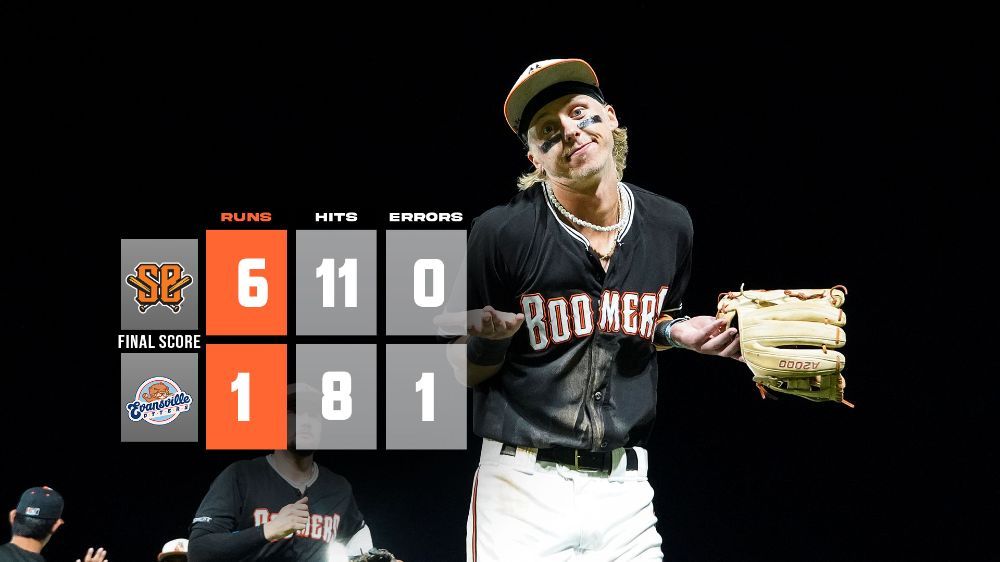 SCHAUMBURG, Ill. — Gaige Howard blasted a three-run homer in the bottom of the first inning as the Schaumburg Boomers tallied a 6-1 win over the Evansville Otters at Wintrust Field on Saturday night.
Kokko Figueiredo opened the scoring with an RBI single before Howard followed with the blast to make the score 4-0 in the first inning. The homer was the sixth of the year for Howard. Evansville scored a run in the third but Schaumburg was able to plate two more in the fifth to account for the final.
The team turned five double plays in the win. Austin Gossmann won his first game with the Boomers, topping his former team with a seven-inning outing. Gossmann struck out six and allowed just one run. Daiveyon Whittle and Kristian Scott both spun scoreless innings to finish out the win. The Boomers finished with 11 hits, eight of which came from the top four in the lineup as Alec Craig, Chase Dawson, Figueiredo and Howard all notched two to help secure the win on Fan Appreciation Night. The top four in the order also accounted for all six runs scored.
The Boomers (54-40) have secured a playoff slot for the third consecutive year and will host Evansville on Tuesday night in the West Division Wild Card Game. Tickets are on sale now for the contest. Visit boomersbaseball.com or call 847-461-3695 to secure your tickets. The final regular season home game takes place on Sunday afternoon at 3:00pm with RHP Jackson Hickert (5-4, 4.81) on the mound.